Rehabilitation therapy plays a major role in helping older adults avoid falling, which poses a serious threat to their well-being. Two of the three key risk factors that contribute to bad falls – poor balance and muscle weakness – can be addressed through rehabilitation by enhancing physical strength, improving balance, and promoting flexibility. With the rehab center's state-of-the art geriatric-designed physical therapy equipment, our trained professional staff work with residents and patients to build their muscles and support better joint health overall.
The rehab center boasts a complete home environment for occupational therapy – including a kitchen, laundry area, and full bathroom – to help our older adults and their home caregivers practice safe routines of daily living, which increases their independence. Furthermore, individual examination rooms lend themselves to the quiet necessary for effective speech therapy and to the privacy for certain types of physical therapy.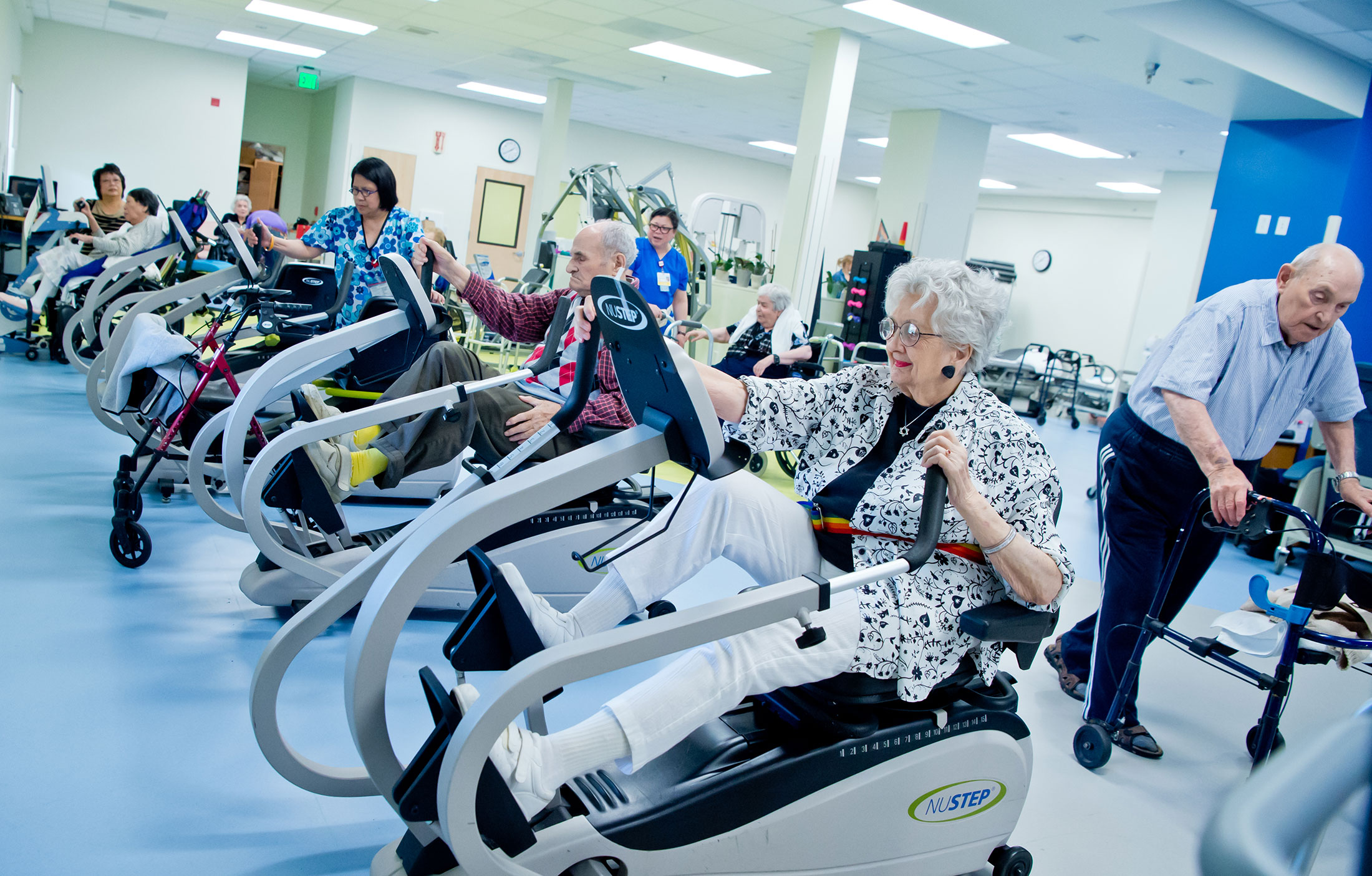 Designed to help older adults engage in the world around them rather than set them apart from it, the Jewish Home's rehab program goes above and beyond improvements in strength and skills. There is an emphasis on improving morale, promoting a positive attitude about daily life, building self-confidence, enhancing self-esteem, improving brain functionality, and helping combat some forms of depression.
Working on all these aspects in an expanded, up-to-date rehab facility helps ensure that our older adults (including our community's frail elderly) can maximize their potential to live as independently and fully as possible. In essence, adding not just years but quality to their lives.