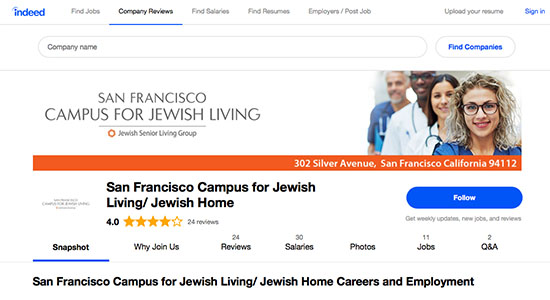 For the latest job openings, follow this link to our Indeed.com page.
We provide an enjoyable and satisfying work environment, as evinced by the average length of tenure, which is over nine years of service.
We are an equal opportunity employer and welcome diversity in every way. Our multicultural, multiethnic, and multidenominational staff reflects the cultural richness of the Bay Area.
We support our employees by offering a competitive benefits package that addresses a varied range of employee health and wellness needs.