Give Today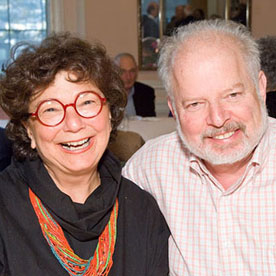 Online donations of $18 or over are gratefully accepted. When you click on "Donate Online" below, you will be taken to the Jewish Home & Senior Living Foundation website. Contributions to the Foundation benefit San Francisco Campus for Jewish Living.

If you prefer to donate by mail or fax, please use the donation form.
"I support the Jewish Home because it is where my mother, Anne, enjoyed unsurpassed quality of life, combined with the thorough medical attention she needed. Having medical care of all kinds on-site, and delivered by trained gerontologists, was invaluable. I remain inspired by the care my mother received from the superb, compassionate staff - 24 hours a day, seven days a week. The Jewish Home was a lifesaver for both of us."
Disclaimer
Website content that still bears the names Jewish Home of San Francisco and Jewish Home reflects material that is in circulation or was published before we became San Francisco Campus for Jewish Living – on which Jewish Home & Rehab Center, our acute geriatric psychiatry hospital, and the new Lynne & Roy M. Frank Residences and Byer Square are located. Wherever possible, new and updated website content will bear our new names.
© 2004-2018 San Francisco Campus for Jewish Living 302 Silver Avenue, San Francisco, CA 94112 415.334.2500